We believe in seeking, embracing, and implementing Anderson Trifectas - ideas and actions that are good for employees, customers, and Anderson Precision.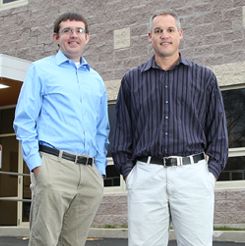 1. Go Beyond the part.
We strive to deliver value beyond the turned component. We achieve this with industry‐leading process control data, advanced cleaning, optical inspection, and more.
2. Innovate to lower costs.
We commit to the same spirit of innovation as our clients. We capture opportunities to help them gain competitive advantage, building more value with fewer resources.
3. Sustain process excellence.
We deploy engineering and operator expertise to ensure consistency from part to part regardless of lot size.
4. Cultivate safe, stable, and rewarding careers.
When you have been in business since 1891, you understand the meaning of long-term. Our people are the foundation of the business.