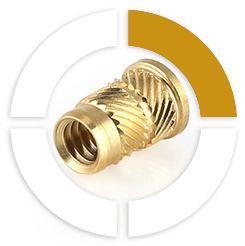 Challenge
A diversified, $20 billion global manufacturer wanted the lowest price for a high‐volume turned metal part. But they were bracing for a longer supply chain, which they felt would be a consequence of optimized component cost.
Solution
Anderson Precision developed a specialized program to optimize both cost and the supply chain. This included three key components:
The procurement team initiated a mill‐direct raw material program that reduced costs dramatically.
Engineers and operators assessed manufacturing options, selecting multi‐spindle machines with bar loaders to accelerate production and cut labor costs.
The final step was to integrate 100% automated part inspection and packaging to prevent rejection costs.
Result
The client achieved its global price goals while reducing supply chain time.